Travis CI
Software Engineer
October 2019 - Present
Graz, Austria/Remote
San Francisco, CA
Employment chronology
-
The Bad Boy of Continuous Integration: Montana Mendy

- Promoted as of August 1st, 2021.
- Got company MVP in June 2021.
Starting in October 2019, I rebuilt and patched the RGSoC Rails application (deprecated now). Testing TCI Enterprise using Docker and Kubernetes. Making new use cases in Travis, then making blog posts about it. I have core knowledge of the product in every aspect and would consider myself an expert with the product all the way down to the core .rb level, I also work on TravisPro - this deals with more of the proprietary side of things.
I've also given keynotes at IBM, Arm, Droidcon, LeadDev, and numerous in-house Webinars on behalf of Travis CI making custom demos showing off new functionality, whilst optimizing your build experience.
Deploying fixes that are given to me, (Requests to code in Rails, e.g. RGSoC). I rebuilt the Rails Girls Summer of Code platform from scratch essentially. I also work good under pressure/deadlines. I also do Developer Relations (DevRel), this includes solving tickets, helping on forums, solving PR's on GitHub, looking at Gists, merging PR's, reviewing code and PR's, sometimes Twitter outreach, and of course insightful blog posts that you've come to love, and of course the Travis CI Cookbook I created, that many have found useful and also have come to love.
Technologies I've used and proficient in while working at Travis CI:
* React
* Ember
* Terraform
* Arm
* Vault from HashiCorp
* Datawave via the NSA (National Security Agency)
* Docker
* Git
* Ruby
* Rails
* AWS Lambda, but mostly everything else AWS too
* Google Compute Engine (GCE)
* BigQuery
* PostgreSQL
* Bash
* YAML
* Kubernetes
* Packer
* Vim
* Tmux
Houseparty
Software Engineer
June 2019 - October 2019
San Francisco, CA
OpenGL for the camera stack. React on the front end (web side) and Python/Django for storing/accessing DB queries, along with WebRTC and Tokbox. My main function was to keep latency down typically ~300 msec between parties that were video chatting.
Aspire
Platform Engineer
March 2018 - July 2018
San Francisco, CA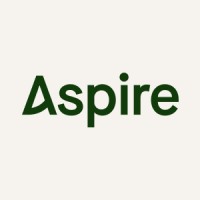 Some scripting using Python, Elixir, and Bash. Specifically making in-house software separate from the core product. Fixing random JS, CSS, issues from other departments from time to time. I also conducted technical interviews. Revfluence is the Influencer Marketing Platform for Scale.
LASOR
Senior Software Engineer
Aug 2017 - March 2018
San Francisco, CA
The specific work I did was in Python and Django. LASOR was an agile, data-driven research organization studying the progression of Non-Alcoholic Liver Disease or NAFLD. According to the American Liver Foundation, 25% of Americans live with NAFLD and are progressing without treatment options. LASOR is committed to reversing this trend through partnerships with key industry leaders, medical and technology specialists.
Path
Full Stack Engineer
September 2011 - January 2014
San Francisco, CA
At Path, I mostly wrote in Python and Objective-C for the majority of the app. I used OpenGL for the camera stack and the Python based web framework Django for the backend.
I've attached a screenshot when I was on Path's homepage for a brief period when Path was in it's infant stages.
Medium article I wrote about Path. https://medium.com/@montanamendy/the-path-controversy-c06c30184dcf
Accenture (Summer Intern)
Summer Software Engineer Internship
June 2008 - September 2008
San Francisco, CA
Leveraging Puppet and Spacewalk, designed a scalable deployment solution to allow for complete automation of the server infrastructure. Helped lead another team of interns to a more agile workflow, implementing Scrum and XP principles, as well as managing remote team members, and assisted with hiring of on-site staff.
Hands on experience with Accenture's API architecture, automated integrations with their clients, and helped architect new consumer-facing components.
The COVID-19 Tracking Project by The Atlantic
Software Engineer (Volunteer)
April 2020 - March 2021
Remote
Worked on various tasks, all the way from writing code (React), from data entry, and implementing other data collecting, data mining tactics that were innovative, including "boots on the ground" data collection, and how we implement certain databases for max efficiency.
As of March 7, 2021 we are no longer collecting new data. Federal COVID-19 data is more than accessible.
You can get comprehensive data at CDC.gov, for further reading: https://covidtracking.com/analysis-updates/federal-covid-data-101-how-to-find-data
---
IBM Z Day 2021
Virtual
Keynote Presenter
September 2021
Showed how easy it was to implement IBM Z into a Travis CI open source project, while also showing how to use other container registries like RedHat's Quay at IBM Z Day, 2021, September 15th, 2021.
https://www.ibm.com/community/z/ibm-z-day-2021/#Open-Z
LeadDev Live 2021
Virtual
Keynote Presenter
January 2021
Showed off a mult-arch build demo using ppc64le and s390x architectures in Travis. I specifically used the build matrix function in Travis CI, and then had my Python application I built run, and build on Travis.
https://leaddev.com/events/leaddev-live-2021
https://player.vimeo.com/video/503440160
Arm DevSummit 2021
Virtual
Keynote Presenter
October 2021
Showed the comparison between legacy Arm64 architecture, with the new and improved Arm64 architecture that's running Ampere Altra, and Equinix Metal on Travis CI.
Arm DevSummit 2020
Virtual
Keynote Presenter
October 2020
Created a technical demo, Q&A and speaking event at the ARM DevSummit2020 on how to implement and invoke AWS's (Amazon Web Services) recently released Graviton2 in Travis CI for a seamless and quick build experience.
https://www.youtube.com/watch?v=83DFzV3K14w&t
Droidcon 2020
Virtual
Keynote Speaker
November 2020
Created and demonstrated a technical demo, Q&A at Droidcon 2020, this was sponsored by AMEX (American Express). You can view the keynote here:
https://www.droidcon.com/media-detail?video=481188508
Awards
Travis CI
DevOps MVP
Virtual
Doing outstanding DevOps work for Travis
June 2021
I was awarded in June 2021 Travis CI DevOps MVP.
IBM Z Day
Speaker Advocate
September 2021
I got this in recognition of speakers and facilitators of the IBM Z Day event for sharing expertise and showing personal interest. The individual is part of a lineup of global thought leaders and is a subject matter expert (SME) on IBM Z-related topics, industry trends and innovation. They have shown how IBM Z is reliably running the world.
Badge verification:
https://www.credly.com/badges/7a98645f-ad9d-4b8e-9790-c210dd8bd1e7?source=linked_in_profile
Good things people have to say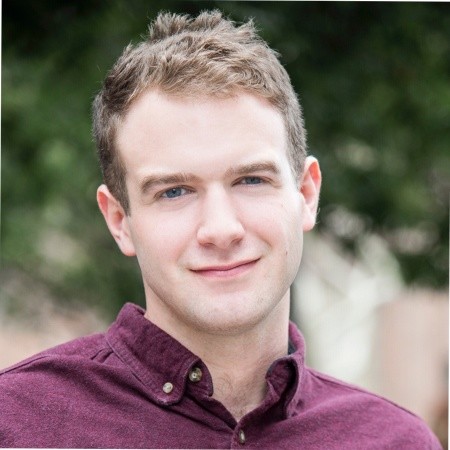 Patrick Steadman - Cornell University
Sothebys
"Montana has an incredible ability to learn about new problem domains, understand the technical fundamentals, and connect information and people where it needs to happen."
David Asser - Cornell University"Montana is no doubt one of the smartest people I've talked to in my business career. Even when it comes to non technical aspects in startups, like "burn rate", "capital", etc and has given me great not only tech advice but business advice. I recommend Montana for any project you might have in mind, when it comes to talent Montana is the olympian star you've been looking for."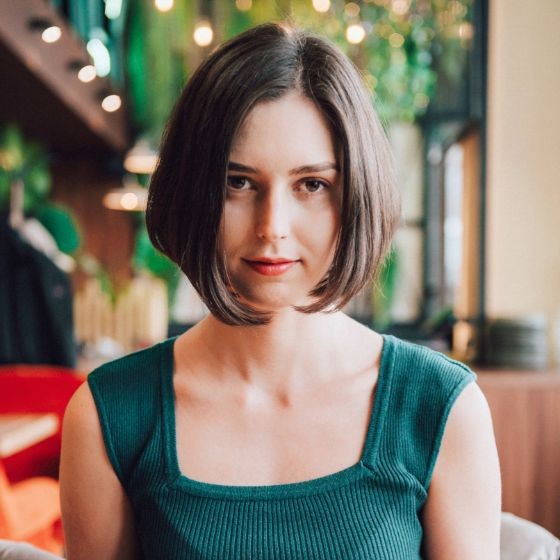 Alona Hlobina - Security
GitHub"Montana is an exceptional, dedicated engineer with a good understanding of technologies and their application. He has a great ability to explore, comprehend and communicate sophisticated technical concepts in simple terms.

His writing skills, enthusiasm, and ability to explain put him fastly as the best product evangelist.

His level of technicality, attention to detail, and soft skills make him a high-quality expert with the product as a whole all the way down to the core.

Montana is a team person with passion. It was a pleasure to work with him!"
Garrett Loh - Cornell University
Serial Entrepreneur"Montana is one of the best programmers in Silicon Valley, which is an area known for it's software developers."
Jonathan Saunders - Babson University
Payoneer

"Montana is a highly driven engineering manager with a diverse skillset in web technologies. While working together on developing a proof of concept for Prowl, Montana successfully recruited a cross-functional founding team and was able to launch a working prototype that effectively collected valuable research data that enabled the team to iterate on the business concept. I highly recommend him, he's a pleasure to work with."
Emma Glover - Founder
Victress Digital"Probably the most intelligent person I have ever come across - his engineering skills are second to none and I can always count on him to solve any queries I have. I wouldn't hesitate to recommend him to anyone - in fact I often bring up his skills to anyone who will listen. Amazing."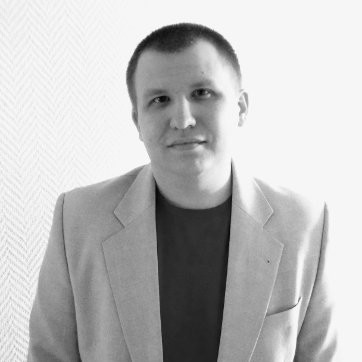 Artur Smirnov - Full Stack Developer
Travis CI"Montana is not just a great engineer (which he definitely is), but also a very extraordinary and bright personality, who can bring to any team the very special spirit and mood, along with his outstanding professionalism."
---